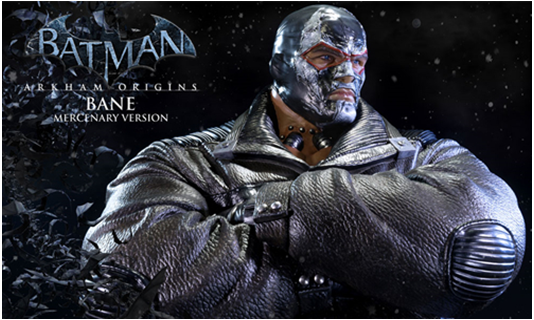 Bane is a fictional supervillain appearing in American comic books published by DC Comics, commonly as an adversary of the superhero Batman. With a mix of brute strength and exceptional intelligence. His strength gives him more ways to go against Batman. Bane has shown to be capable of lifting 15 tons. What you may not know, is that he knows ten active languages and at least four additional arcane and dead ones. Among these are Spanish, English, French, German, Russian, Mandarin Chinese, Persian, Dari, Urdu, and Latin.
Though everybody loves Batman, and hate anyone who's the enemy of him, but I gotta say, he is still so cool. Very masculine. We have some interesting designed Bane's Costumes for you. Go and check it out!
You know Bane is highly intelligent; in Bane of the Demon, Ra's al Ghul says that Bane "has a mind equal to the greatest he has known". He is also highly devious and a superb strategist and tactician. This custom bane Costumes perfectly shows his strength and power. His suit is like a bionic man which gives him a tough guy look.
You might laughing at this Costumes, look at the dog with Bane's mask on, maybe he is Bane's favorite dog, anyway, if you laughed about it, your friends are definitely gonna laugh so hard about this Costumes and love it! Isn't it cool to take this funny Bane Costumes as a gift for your friends? Our goal is to give our customers the best quality, the best experience of wearing Costumes, super comfortable, super cool, and if you wear them on, then you are the coolest without any doubt!