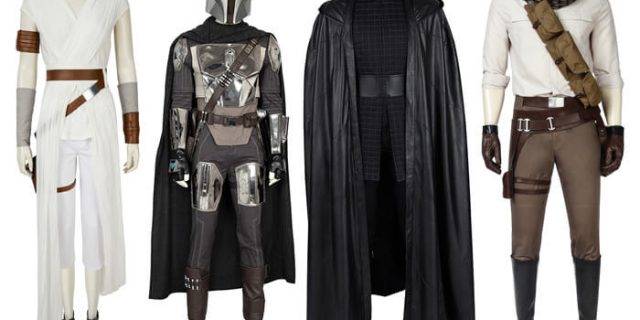 Actually, Star Wars is an epic space oriented film series developed by George Lucas. It actually represents the adventures of a long time character in the galaxy far and distant away. This film series has books, computer games, video games, comic books and Star Wars cosplay outfit. If you wish to appear as realistic as Star Wars character, you can simply purchase the best Stars Wars cosplay costumes of 2020. Nowadays, this cosplay costume is highly impressed by adults, so if you buy this costume for your kids, you just consider the step by step tips. Before buying this costume, first of all, you need to select your character and Star Wars story.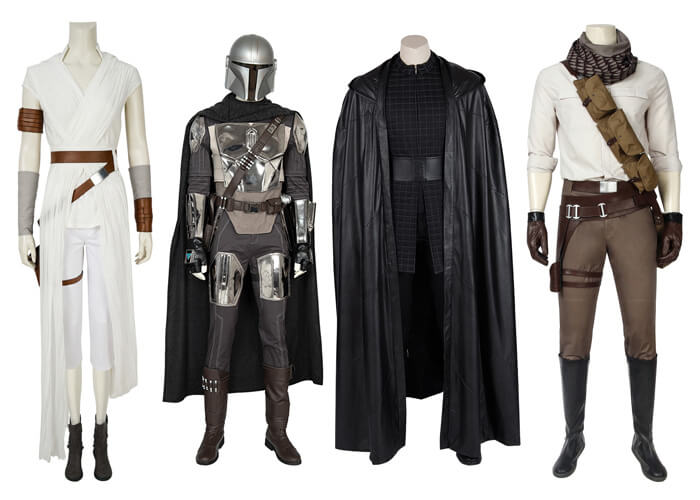 Finn- rise of the sky walker vest/ pant/ jacket/ blaster/shirt/holster/ boots
Finn is an exclusive option for fans due to his personality and also an approach to do actions. The upgrade over a plain white outfit is more fashionable rebel style.
Han solo- boots/shirt/blaster/jacket/belt/holster/pant
The main character of this franchise has upgraded his costume from the previous films. To image like Badass Han Solo, you can simply go for the ideas or just obtain full instruction at the cosplay costume guide of Han Solo.
Rey- Costume/ staff/ bag/ shoes/ light saber/ glasses and mask
Rey is liked by many fans and her outfit is demanding all over the world. In order to try this style, you just begin creating it and tell your love to dress up as Finn.
Poe dameron- Gloves/ jacket/ shoes/ jumpsuit/ helmet/ blaster/ scarf/ brown pant/ shirt
Playing as Poe dameron is one of the simplest ideas for adults; because the only thing need is gloves, jump, shoes, vest and helmet to make a character. It is also a very best choice to consider with Rey and Finn; because they have worked together.
Kylo Ren- light saber/ costume/ shoes/ pant
Kylo Ren is another effective idea to include to the list of cosplay. Whether you are willing to join an evil side or simply to appear creepy, it is a single guide for all.
Luke Skywalker- light saber/ shoes/ suit
Luke Skywalker is a brother of princes Leia as well as a close friend of smuggler Han Solo. This character actually obtained a good response from the franchise followers. Thus, you just begin gathering items to make the men's Star Wars costume.
Princess Leia- shoes/ white suit/ gun/ wig/ slave outfit
Princess Leia has an impressive personality that not only because of, she is a Star War character, but also as a central figure in the series. Making this stunning women's Star Wars outfit is very simple and you can also obtain these items online.
Storm trooper- gloves/outfit
The cosplay outfit of storm trooper is one of the simplest Star Wars outfit for adults that have ever introduced. Make your own bequest and get on the bequest, which would live forever. It is also close sufficient to create a clone trooper as well.
Chewbacca- suit
Apart from displaying DIY, there is a full Star Wars cosplay ideas of Chewbacca. Surely, he is a fuzzy preference of Halloween.
QI'Ra Emilia Clarke- blaster/ belt and holster/ costume jacket/ boots/ gloves/skirt
This is a new costume to the franchise. The Emilia Clark took a responsibility who is well known for playing in the famous television series such as game of thrones. Actually, QI" Ra has a very delightful persona and wears the luxurious as well as expensive outfit. You can also obtain the good versions of her style at cheap range.
Solo Alden Ehrenreich- Boots/ shirt/ blaster/ pant/ holster/ jacket/gloves
When the Han Solo is got more attention, no one must forge a new Solo played by the Alden Ehrenreich in a new reboot. If you are a biggest enthusiast, these items will surely make an impression on your Star Wars Fandom and gives you a fashionable look.
Death trooper- gloves/blaster/suit
Death troopers are mostly beneath the command of Orson Krennic. When compared to any other Star War outfit for adults, they are in full black outfit. The Halloween or at treaties, this would specifically create people miracle on how you obtain it. Its accessories include a blaster. If you are really interested in Star Wars Cosplay costume, why not try to go to CosSuits to get it?